Designing a room - DIY or hire a designer
Designing a room - DIY or hire a designer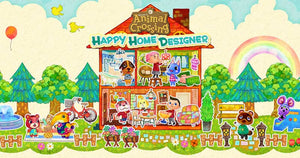 Magazines and home reno shows make it look easy but when you try to design a room on your own, the fear of making a mistake is scary. Shades for windows, pillows, throws, drapes, lights and lamps, artwork, accents. Coordinating furniture, rugs, and paint add layers of design challenges. It can be overwhelming. All of this, especially furniture, is expensive so mistakes are costly. The fear leads to design paralysis. You put it off. You buy nothing. You give up.
Hiring a designer is one way to remove the pressure. An interior designer can make your life easier, save you from making costly mistakes, and make your house look great. They can create smart floor plans and make sure textures, colours and furniture works together. There is a designer for every client, budget and style. Well, maybe not every budget. You don't often find designers looking to work for free unless it's a close friend or relative. And that may come with it's own set of risks. They may have great taste and wonderful decorating skills but designing for someone else is a collaborative process. Just because they can assemble a beautiful home does not mean they have the skill it takes to interpret someone else's vision. They may try to steer you towards what they like. And you want your home to reflect you.
If hiring a designer is just not your style, you can do it yourself and minimize the risks of making mistakes. Start with an inspiration board where you put pictures from magazines and catalogues, paint chips, fabric swatches, business cards of stores and tradespeople.
Get free professional advice. If there's a furniture store you really like, see if it offers free interior decorating services. Bring your room dimensions into Crate Designs and we will work with you on your project without charge, although, we will expect you to purchase some furniture from our store! But if you like our furniture, it's a great way to go!
And here's two final pieces of advice:
1. Do the project in stages, as funds allow.
2. If it's expensive, it's got to be neutral. You will greatly reduce your financial risk by choosing expensive design elements, like furniture, in classic designs and neutral colours. Scared you'll end up with a generic look? You can add creativity and interest with relatively inexpensive items like paint, pillows and decor.